The Fisherman's Table
Fish & Seafood Restaurant
About this project
Having created the original website for The Fisherman's Table when they opened their first restaurant in Marple, 2018. We were delighted to be asked to modify it to include their new restaurant in Poulton-le-Fylde, which opened September 2019. At The Fisherman's Table, they are very passionate people and their chefs take immense pride in using only the finest hand-picked fish & seafood. Each day, along with our sister company Marple Fish, they freshly source the most sustainable fish & seafood from various UK docks, including Fleetwood Docks in Lancashire.
The Fisherman's Table needed a site that would be easy for the users to navigate. The focus would be on the restaurant locations with each having its own page with relating information. Images for the site would be available via their Facebook and Instagram social pages.
A three-page site was created that introduced the visitor with an overview of the company on the Homepage. They could then select the required restaurant location to see all the relevant information (booking form, contact details, opening times, location, menus, etc). Using images sourced from their social pages, we were able to add a visual element to the page. The colour scheme used on the site was driven by the internal decor of the restaurants.
You are an absolute star, it looks superb. You looked after the whole project from day 1, and made things so easy. Thank you so much for being so proactive.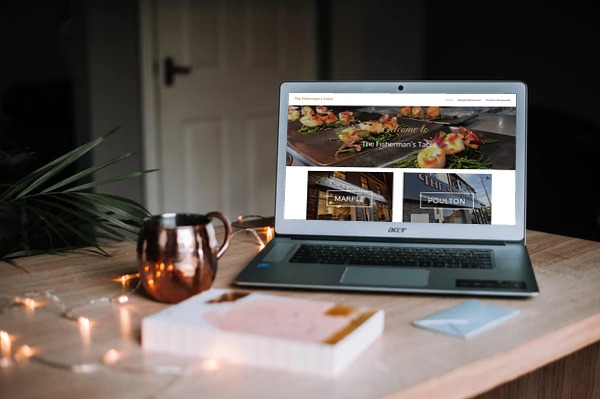 Let's talk about your new website
Drop us a line anytime, and we would be happy to discuss the details of your new website.