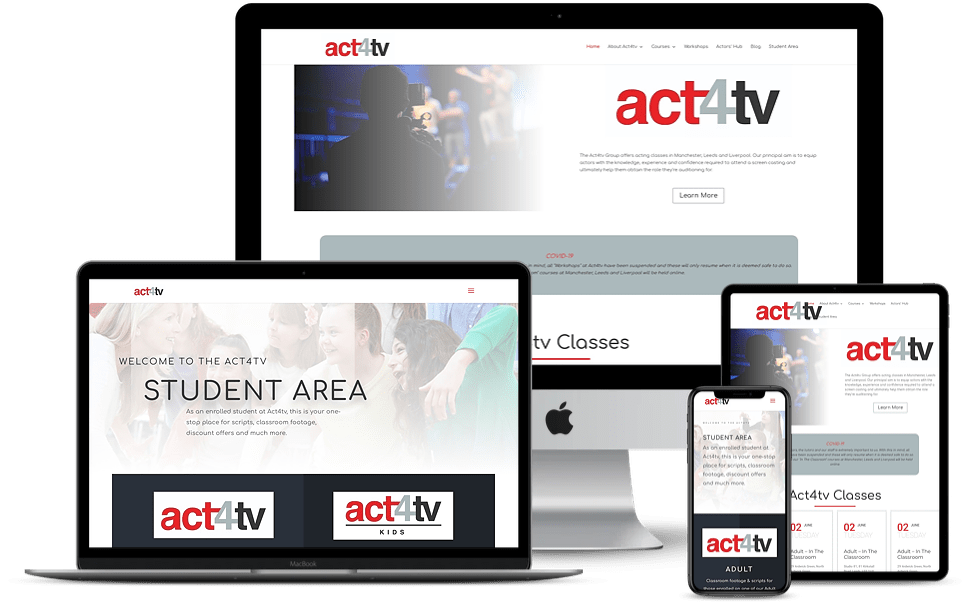 About this project
The act4tv Group was founded in 2009 by Casting Director Michael Jackson. In a career spanning over two decades at the renowned and highly respected northern powerhouse Beverley Keogh Casting, he has worked with some of the world's biggest brands and continues to do so. Michael casts a plethora of television commercials including; Sony, Iceland, Nike, McDonald's, K.F.C. Walkers, Dulux and Jet 2 to name a few. As a Casting Director, Michael was continually baffled by the way Agents allowed their clients to attend auditions, totally unprepared as to what they should do and what was expected of them. He decided that he would set up a school, which specifically taught actors how to best succeed in the skill of auditioning. The Act4tv Group offers acting classes in Manchester, Leeds and Liverpool.
During our initial meeting, Michael explained that their website needed a complete revamp. There were a number of dislikes he had about it, and the general opinion was it didn't portray the company image correctly.
A website was needed that was user-friendly, allowing for regular updates to be made with ease, with a modern style that focused on the corporate colours. Along with the main website, a "Student Area" was also needed where access to the information within it could easily be limited and controlled.
We love the new website. We're really impressed with the work Ian did to get our new website completed so quickly .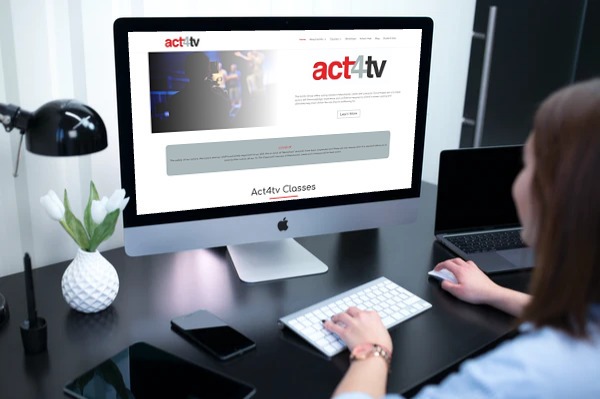 Let's talk about your new website
Drop us a line anytime, and we would be happy to discuss the details of your new website.